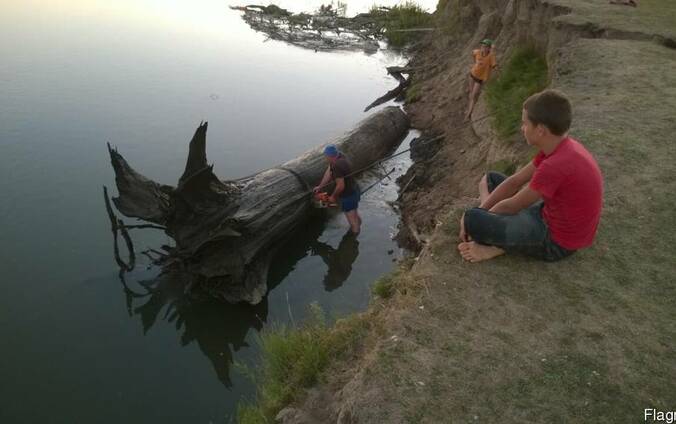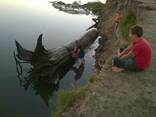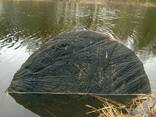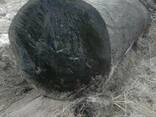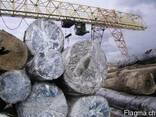 € 12,000 /cu m
€ 8,000-10,000 /cu m, min. 14 cu m
wholesale
Delivery terms: FOB Odessa, Ukraine
Group companies resident in different countries with the joint employment
has the ability to offer raw materials for further processing , namely Bog oak FOB black sea.
Payment options according to the contractual relationship.
Delivery time according to specification to the contract.
Number from 1 sea container to the customer's wishes and possibilities of shipment.
Packing according to the packing list
To understand the procedural issues necessary for the conclusion of the contract, please give a preliminary application
Snag . The bog forest , Bog oak natural staining ( Bog oak) are different names for the same product .
The only difference is the age of the wood being melted in water.
We present the raw material base of bog oak(Bog oak) tree which is in the water at least 500 years
The most popular colors of Dark chocolate ( at least 500 years of natural submersion in water)
Black stains with a main color of dark chocolate (at least 600 years in the water )
Black (at least 800 years in running water)
Black with a purple hue (at least 1100 years of being in running water)
Black with light stripes (gray stripes (min 1500)
Gray (dark or light grey at least 1700 years )
Black with metal (silver )tint at least 2200 years in water)
depending on the location , physical and chemical properties of running water where the melted wood color may change , but not in the lower side , So black or black with a purple tint in the region (Transbaikalia) radiocarbon date was in the water at least 4500 to 8000 . Similarly, in the Republic of Karelia . Sometimes (in rare cases) a metallic sheen by the annual rings, this is where running water is saturated with silver ions , the purple shade where the water is rich in iron . There are more shades but they are very rare in natural staining (they do often artificial stabilization ) so they are of special value.
Bog oak (Bog oak) natural color:
Thickness
50 - 100 mm. used in the manufacture of eating utensils, canes , Smoking pipes , shaving sets , writing utensils , sports equipment , handles for knives and stabbing weapons, and more. Popular colors black , dark chocolate , grey, black with a metallic luster, black with a purple tint. Favorably boee Tolstoy, more vivid colors due to a more rapid process of natural dyeing and the fact that you can see the structure of solid wood in good shape (from billets 250 or more on kitchen utensils solid wood structure not full, wood)
100 - 250 mm. used in same industries , and 50-100 mm. plus the manufacture of kitchen furniture furniture (Italians believe that a table for Breakfast in bed should be done from moraine oak)(stools and chairs are not only beautiful but incredibly durable) combs, knitting needles and accessories women's and men's toilet
250 - 400 mm. is used in the production of Cabinet and upholstered furniture in expensive shoes(heels and buckle)
400 - 600 mm. used in the manufacture of decorative finishes of the car are the same as 250-400 workpiece, mm 50 /50 / moldings (sold as semi-finished products for further processing) in manufacture of window blocks, doors, window sills , stairs, floors.
600 - 800 mm is used in the production of the same , and that 400 - 600, but with a smaller amount of waste due to the thickness of the timber plus trade lameli (floorboard ) furniture Board production
800 +in the same industries that 600-800 plus the production of veneer.
All industries need different requirements(length, thickness, color(color of time) , the number of knots per meter, the tolerances for uniformity) because of these requirements depends on the price of the goods ex-warehouse or FOB
Thus, You need to make a preliminary application for understanding the needs and product quality to us
Below is a photo of the product
Renewed: 1 February 2018, 21:46
views: 276
Similar ads